I show serigraphies with a naturlal fairytale-theme and a video-intsllation called Förväntan [Anticipation].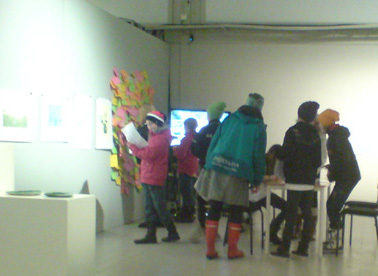 a large audience participates in the interactive part of Förväntan
It also contains of an interactive part, where I ask the audience to share what they long for.
This to make the audience accessorial,
at the same time as they can watch and get a notion of all
the anticipation that surround our little town.